Lake Hope State Park
Lake Hope State Park in southeast Ohio is in a very wooded area near the Hocking Hills region. The entire park is within the Zaleski State Forest, and its nearly 3,000 acres offer much in the way of activities that you and your family can participate in.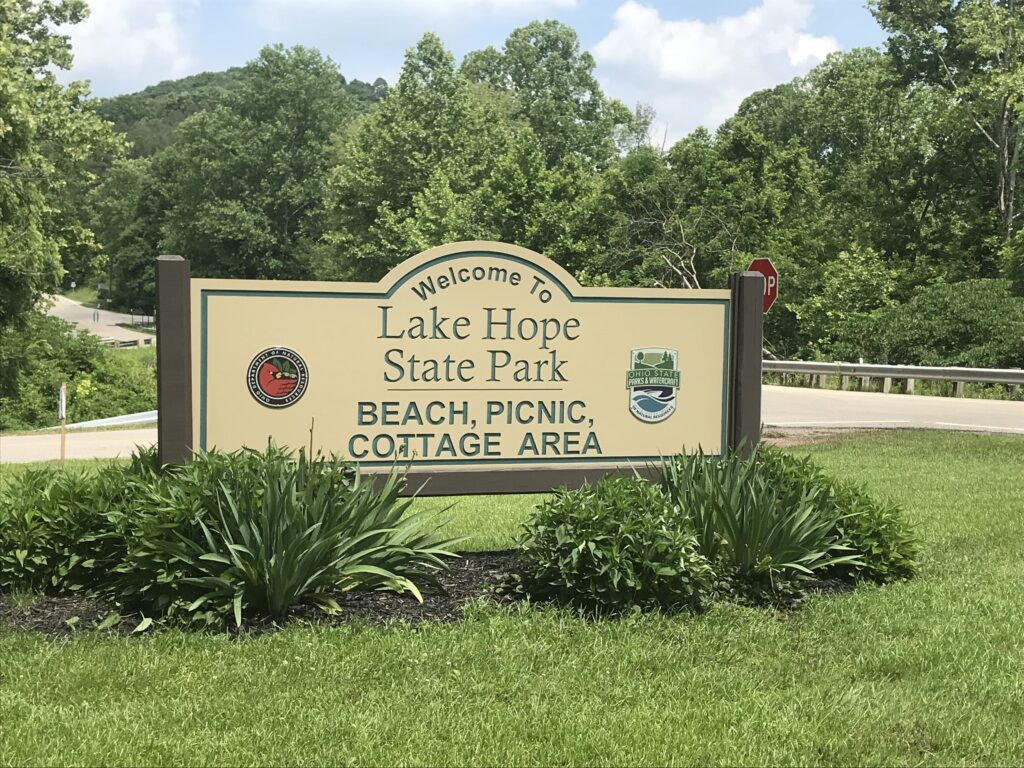 Land Activities
The area in and around Lake Hope State Park consists of forests, deep gorges, and steep ridgelines. Traversing the area by car or foot will require paying close attention.
For hikers, Lake Hope offers over ten miles of trails. Many of them are considered moderate in difficulty, with a couple of them fairly hard to traverse. Most of this is due to the steepness of some of the inclines and declines.
Due to the steepness of the ridges and ravines, the park is a great place for mountain biking! There are over 25 miles of trails specifically for mountain biking. Many of the trails will be challenging even for experienced bicyclists. Lake Hope State Park is a great destination for those wishing to spend some time mountain biking on their trip.
Water Activities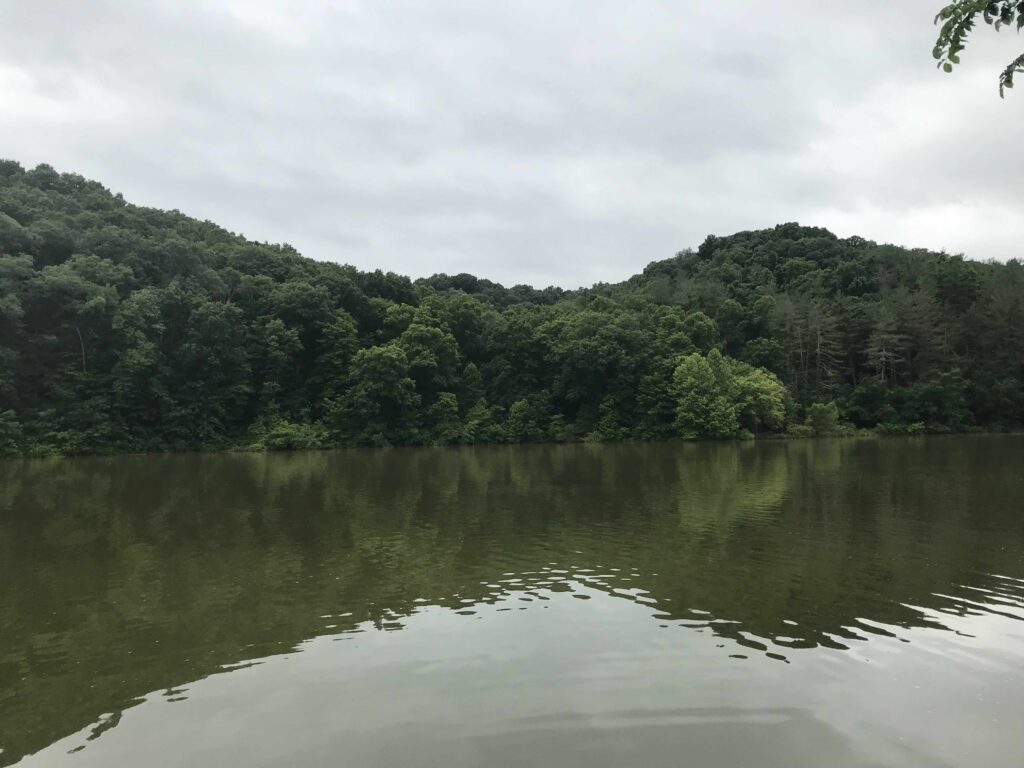 Lake Hope itself is about 120 acres, and offers several activities. The lake is small and shallow enough that only hand-powered and electric motor boats are allowed. However, Lake Hope is great for kayaking, canoeing, paddle boarding, and using pontoon boats. The Boathouse offers all of these for rent.
For those wishing to fish, the lake contains a healthy group of bluegill, catfish, crappie, and bass. Be sure to have a current Ohio fishing license!
Finally, there is a 600-foot beach near that dam that offers an area for swimmers. As always, be cautious while swimming at any of Ohio's lakes.
Lake Hope State Park
Lake Hope offers much in the way of many of Ohio's state parks. Fishing, boating, swimming, and hiking can all take place within the park's borders. If you are interested in mountain biking, Lake Hope is a great place to visit and take your bike along!
Nearby parks to Lake Hope: Tar Hollow, Lake Alma, Scioto Trail, Hocking Hills
Ben's Visits: July 2021