Ohio parks offer many opportunities to participate in a variety of activities. Land and water adventures give visitors plenty to do in the Buckeye State. Whether it be a national park, state park, or local park visit, there are many chances for outdoor fun. Use this site and the Ohio Department of Natural Resources (ODNR) site here for more information.
Camping
Many parks, especially the state parks and Cuyahoga Valley National Park (Ohio's only national park), provide camping options. Some enjoy "roughing it" and tent camping when available. Others upgrade to RVs, cabins at the park, and even hotel rooms. Several of Ohio's state parks have lodges and conference centers that can be used for a variety of reasons. These typically provide lodging. However, they can also give a chance for team building, family reunions, and wedding receptions.
Land Activities
Land activities add adventure to any park patrons visit. Hiking and biking are two of the most common. In addition, many parks include trail running, sightseeing, zip lining, golfing, and geocaching.
In addition, plenty of wildlife call Ohio parks home. Deer, beaver, rabbit, raccoon, and a variety of birds live in park land. If you plan to look for wildlife, take a camera and some binoculars. Also, dress for the weather and terrain. Dressing in quieter clothes gives you a better chance to catch sight of some of these animals.
Water Activities
Ohio parks provide plenty of water activities in addition to the above land activities. Kayaking, canoeing, boating, swimming, and water skiing take place at many parks around the Buckeye State. Obviously, prepare to get wet! These activities are very common in the summer months.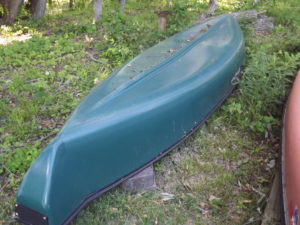 Plan ahead if you want to do white-water rafting or need to rent materials. Many recreation departments supply canoes, kayaks, life vests, and the like for a rent charge. In addition, these departments provide places to visit and can give directions. Just remember to plan ahead for your water adventure!
Visiting Ohio Parks
In addition to the normal activities people expect from parks, Ohio parks provide options for parties, reunions, and entertainment. Being in the great outdoors is a great experience. Visiting these parks makes for excellent fun and entertainment even more so because most Ohio parks have free admission. Who can complain about free?
In addition, visiting Ohio parks benefit the health of those that pass through the entrances. Being outside in general benefits health. Fresh air, vitamin D from the sun, and exercise give guests plenty of reasons to visit a park.
Finding Ohio Parks
The Buckeye State has many fine parks. A state park map can be found here, provided by the ODNR. Cuyahoga Valley National Park gives Ohio its one national park. Many community and local parks provide young children and families places to play and have fun. Finding and visiting a park in Ohio is a wonderful idea!
More than likely, if you live in Ohio, there is an Ohio park somewhere nearby you. Have you had a good experience at an Ohio park? Tell us about it in the comments below.