Camping Essentials For You and Your Family
*I may receive a commission on purchases made through links on this page.*
Taking a camping trip with your family can create memories for years to come. Depending on how you define the word "camping" will determine what your camping essentials should be. Those who are backpacking across rugged terrain will need to plan differently from those who are "glamping." However, everyone who is staying in the great outdoors, including at Ohio parks, will need to consider each of these categories of camping essentials. Thinking about these camping essentials for you and your family will make your trip enjoyable.
Shelter: What will you be staying in while camping?
Bedding: What will you be sleeping in or on while camping?
Clothing: What do you need to take to wear?
Food and Drink: What is your plan for meals and snacks?
Camping Materials: What else will you need to make your trip easier?
Recreation: What items do you need to take with you for activities?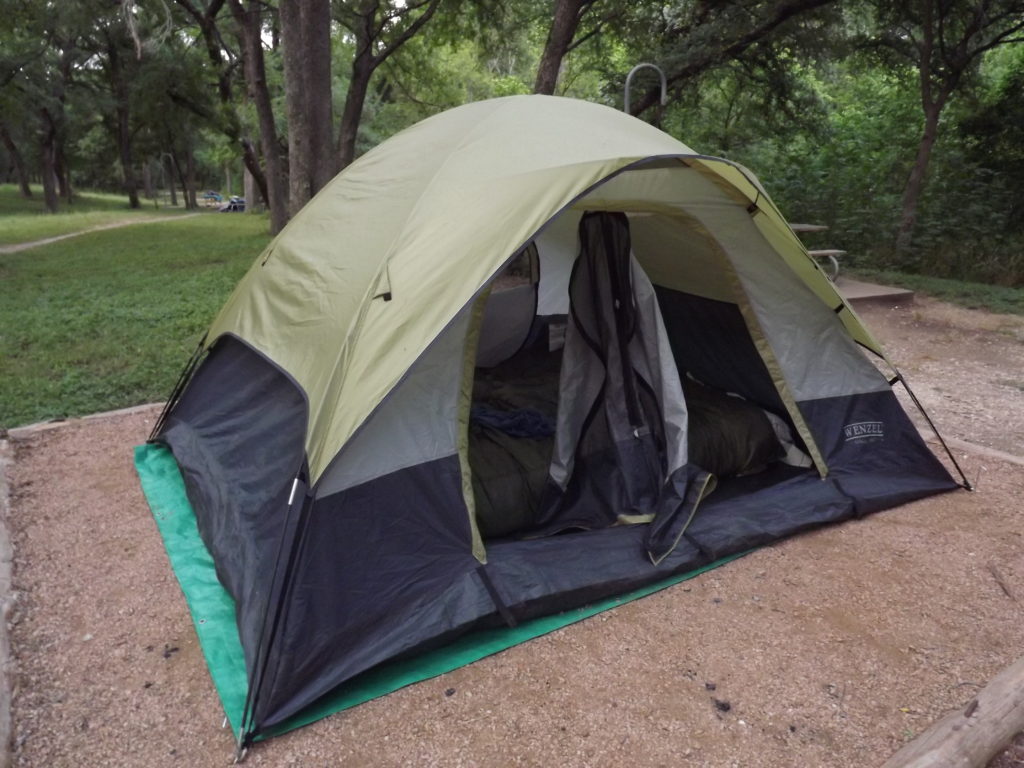 Shelter
No matter where you plan to camp, you will need to decide on the shelter you will use. Do you need a small lightweight tent that you can carry in a pack? Are you planning on using an RV? Another piece to consider is who will be camping with you – is it just you? You and your spouse? You, your spouse, and two kids? A large party of 30 people? If it is a large group, be sure to coordinate with the other families or people involved. Many times this will help reduce the amount of sites needed or tents/RVs required.
Your shelter will also be largely dependent on where you are camping. Many state parks and campgrounds (like KOA) have cabins available for rent if you do not have your own tent or RV. I would highly suggest making a reservation wherever you are going to be camping. It really puts a damper on the trip if you do all the work to pack, and then arrive at the campground to find it full.
Bedding
It is also important to decide on the bedding you will use while camping. If you have a camper or RV, this will be much easier since the beds will be included. However, you will want to remember sleeping bags or sheets and blankets.
For those using tents, you will definitely want sleeping bags and possibly some additional blankets. This is especially important if you are camping during cold weather. Many will also want to consider purchasing an inflatable bed or camping cots for sleeping. These do make sleeping easier. I have found that camping cots, like these from Coleman, are pretty comfortable while camping. The cot takes up less space than an inflatable bed, and I do not wake up flat on the floor from the air being let out of the bed!
Clothing
Determining what clothes to take with you will be largely dependent on where you are camping. Be sure to check the forecasted weather for where you will be and plan accordingly. Clothing items to think about:
Undergarments
Socks
Pants
Shorts
Shirts (both short-sleeved and long-sleeved)
Shoes (tennis shoes, hiking boots, sandals)
Rain gear
Hats
Sunglasses
Toiletry items
I would suggest packing at least one extra of everything that you think you will need. Anything from food spills, mud, and pop-up rain showers can make a set of clothes uncomfortable to wear. Finding a washer and dryer while camping is definitely not as easy as cleaning them at home!
Food and Drink
The necessities of life include food and drink, so you will want to figure out what your plan is for when you are camping. For me, part of the camping experience is cooking over an open fire or using stove and grills that I do not typically use. With any of these, you will need to pack (or have a plan to get) the ingredients and the materials to cook them.
Be sure to think about all three meals and any potential snacks for you and your party. Are you a coffee drinker in the morning? Do you plan to eat out at any restaurants nearby your camp site? Are you planning to take any hikes where it would be beneficial to have easy-to-carry snacks?
In addition, if you plan to do any hiking (or really any physical activity), be sure to pack plenty of water. Getting dehydrated while camping is not a fun experience, so be sure that you have enough to last you.
Camping Materials
Other materials that could be considered camping essentials for your trip:
Stakes
Chairs
Rain gear
Hammer or mallet
Camp stove or grill
Cooler
Sunscreen
Bug protection
Lanterns and flashlights
Axe
Pocket knife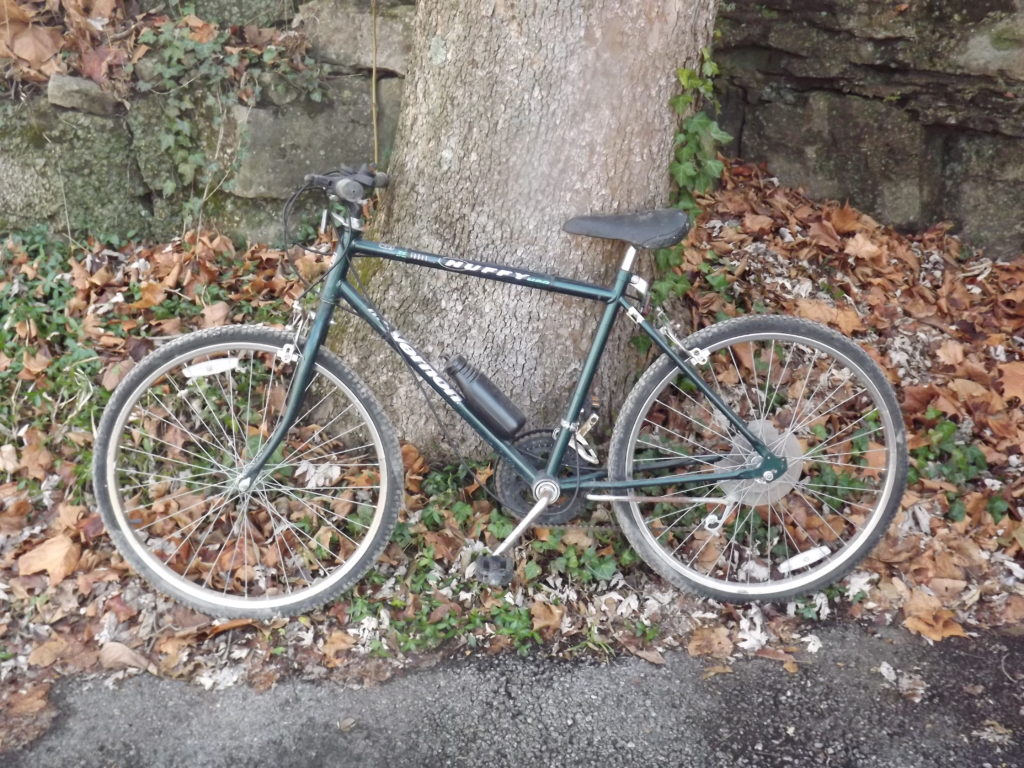 Recreation
If your camping trip is not backpacking the Appalachian Trail (because that would be recreation in and of itself!), you will want to think about recreation activities for you and your family. This could be as easy as board games and playing cards. Or, you could plan for much more intensive activities. In addition, many parks and campgrounds have fields, courts, and courses available for campers. These include green spaces, basketball courts, horseshoes, golf courses, and disc golf courses. Once you investigate what is available at your campground or park, be sure to pack anything you will want to use. Ideas include:
Sport balls
Racquets
Kites
Gloves
Bikes
Swimming toys
Playing cards
Board games
No matter where you camp, you will want to plan for recreation activities. These are many times the most fun of the entire trip!
Camping Essentials for You and Your Family
No matter where you plan to camp or who is camping with you, it is important to think about what you need to take with you. Make a list and mark items off as you pack them. This is not meant to be an exhaustive list, so be sure to think through your particular trip. When in doubt, it is always best to pack something and end up not needing it, than to not have something and finding that it would have been helpful.
Use this list to get your essentials packed for your camping trip. I hope you enjoy your time in the great outdoors!