Ohio Bicycling Activities and Adventures
Bicycling creates a wonderful atmosphere for activity and enjoyment. Thousands of people in the Buckeye State relish the freedom bicycling provides. It is also a logical way to use transportation. No fuel is needed (other than yourself!) and it is faster than walking. In addition, it is just plain fun! Ohio bicycling activities and adventures are plentiful. Since there are plenty of events and options each year, it should be fairly easy to find one for you! These are several of the events that take place each year to encourage people to bicycle.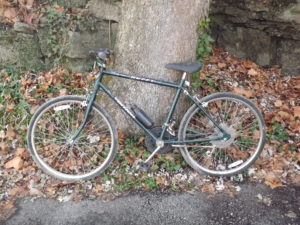 Great Ohio Bicycling Adventure
An amazing opportunity in Ohio bicycling is the Great Ohio Bicycling Adventure. For almost thirty years, the Great Ohio Bicycling Adventure (GOBA) provides bicyclists with a chance to travel around the state. Each year, new cities and towns are chosen for the participants to visit. Many participants have completed this adventure year-in and year-out. What an excellent way to learn about and see more of the Buckeye state!
Tour de State Line
An intriguing annual bicycle tour is the Tour de State Line Tour that takes place in June each year. This takes place in northeast Ohio in Conneaut, right along the Ohio/Pennsylvania state line. A scenic ride along the border greets those that participate. In much the same way as other races and tours, meals, raffle drawings, and goody bags are available. Due to the nature of this tour, you can practice being in two places at once!
Cranksgiving Tours
In the fall each year, several of Ohio's cities offer Cranksgiving tours. While these are bicycling tours, they are also food drives. Participants normally complete a scavenger hunt on bicycle and collect food and donations for a local food drive. Furthermore, the food items and donations are sent to local hunger programs to help needy people during the Thanksgiving season. Consequently, these riders are not just participating in a ride, but they are helping those in need around them!
Parks
Many of Ohio's local, state, and national parks provide bicycling trails and events for park goers. One of them, Hueston Woods, has a well-rated mountain bike trail. Also, Pymatuning State Park incorporates an abandoned part of a railroad, which makes for an interesting bike trail. Finally, Cuyahoga Valley National Park has no less than five bike trails for bicyclists to use. Plenty of options are there for Ohio bicycling at the parks!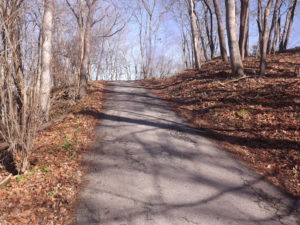 Physical Activity
Obviously, physical activity is important for a healthy life. Jogging, swimming, and biking create great chances to improve health. As a result, participating in any of these events can be beneficial. Most of all, it is best to find a physical activity that you enjoy. Fun should be the important word here. If something is not fun for you, consider something else. It will not last if you are doing something you dislike. In the same way, you are much more likely to continue with an activity if it is enjoyable for you.
Summary
Biking sets plenty of chances to improve health and enjoy the great outdoors. In addition, it is just plain fun. One of the best ways to most enjoy Ohio bicycling is probably to find a friend to bike as well. Rather than doing it alone and potentially losing hope, find a partner. Moreover, finding a small group to do one of these events with is even better! The Great Ohio Bicycling Adventure, Tour de State Line, and Cranksgiving events are great ways to keep in shape. Have you participated in any of these biking events in Ohio? Tell me about it in the comments below.