Marblehead Lighthouse State Park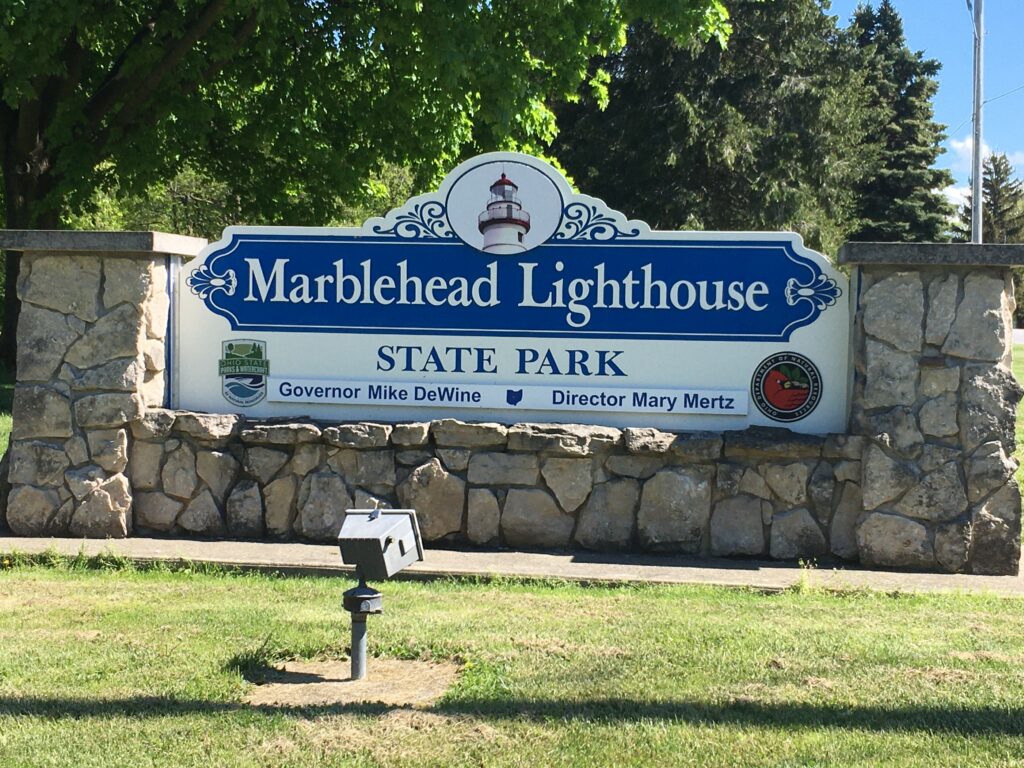 Marblehead Lighthouse State Park is a unique park along Lake Erie. The park offers a little something different than other places in the Buckeye State. Marblehead Lighthouse has been guiding Lake Erie sailors for two hundred years. In addition, the state park land and area give plenty of history.
The Lighthouse
Marblehead Lighthouse itself is a marvel to behold. The sixty-five foot tower of limestone gives excellent views of nearby islands, including South Bass Island and Kelleys Island. The lighthouse deters boats from the shallow, rocky shoreline along the lake in the Marblehead/Lakeside area. By placing the lighthouse right along the limestone shoreline, it has kept the lighthouse safe from erosion and the waves.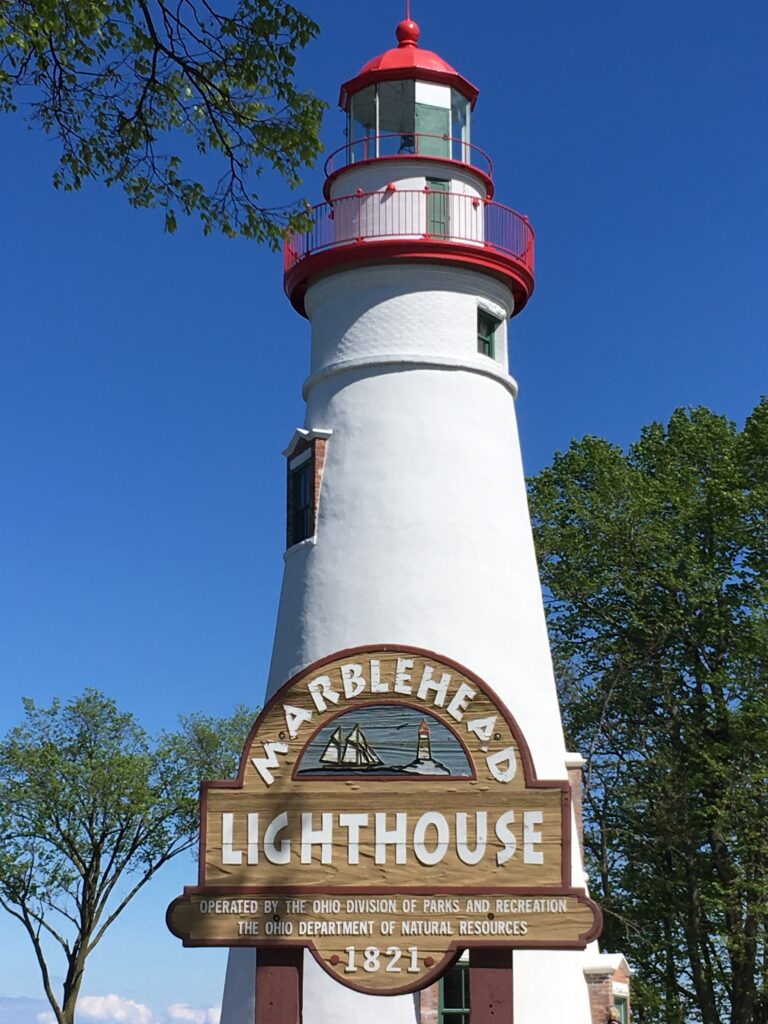 History
The land that houses Marblehead Lighthouse State Park gives quite a bit of history of the area. Beyond the lighthouse itself, there is the Marblehead Lighthouse Museum in the old keeper's house. It offers plenty of photos, artifacts, and other primary sources for visitors to learn more about the lighthouse and the surrounding area. Volunteers completely run the museum, so be sure to show your appreciation when you visit.
In addition to the museum, a replica lifesaving station was built on the property in 2016. The U.S. Lifesaving Service was the precursor to the U.S. Coast Guard, which was established in 1915. The original lifesaving station near the Marblehead Lighthouse was built in 1876. The highlight of the lifesaving station museum is the restored 27-foot Coast Guard rescue boat.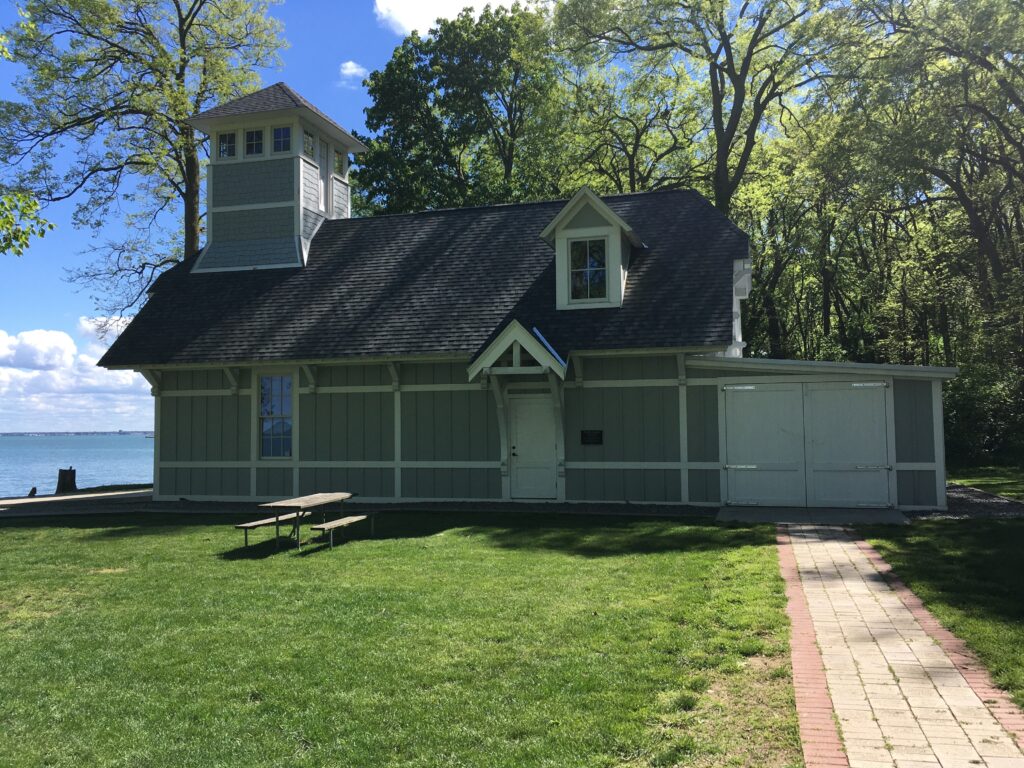 Gift Shop
A new building on the state park land houses a gift shop and bathrooms. Delayed construction due to the COVID pandemic, the gift shop and new bathrooms are now available to patrons. Postcards, pictures, books, patches, and t-shirts are all available. Be sure to stop in and get a souvenir for your visit!
Ben's Thoughts
I really enjoyed visiting Marblehead Lighthouse. It is a special kind of state park, focused on the lighthouse and its history. The Lakeside/Marblehead area is such a fun place to visit, and there are several other parks you can visit when there. The lighthouse is a fan-favorite, and many people were visiting at the same time my family was visiting. I know the updates being made will make it an even better experience. Be sure to stop at Marblehead Lighthouse when you are nearby!
Marblehead Lighthouse State Park
Visiting Marblehead Lighthouse is a must if you enjoy visiting Ohio parks. The lighthouse, the history, and the views make this a must stop. Have you been to Marblehead Lighthouse? Tell me about your visit in the comments below.
Ben's Visits: May 2021, July 2021