Lake Loramie State Park
Lake Loramie owns a distinct history. Originally constructed as a reservoir for the Miami and Erie Canal, a feeder canal connected the lake to the main canal. This helped keep the canal available for those using it for transportation from the Ohio River to Lake Erie. Originally constructed in 1824, Lake Loramie became a state park in 1949. Visit Lake Loramie State Park to learn more about its history and to enjoy some time in nature!
Land Activities
Camping, hiking, and bird watching are all activities you can take part in when visiting Lake Loramie. Eight miles of trails invite hikers to the great outdoors. In addition, part of the trails match up with the Buckeye Trail as well.
The campground offers roughly 150 electric sites, with many of them right along the water. Large group campsites and youth camp campsites allow for over 100 people at each.
In addition to these three season activities, several winter activities invite visitors. Snowmobiling and sledding are cold weather activities that are open to patrons. This state park appeals to nature lovers throughout the year!
Water Activities
Boating remains the most popular water activity at Lake Loramie. The lake allows for boats with unlimited horsepower and offers a designated speed zone. In addition, water skiing is not allowed on the lake. Fishing and swimming also invite visitors to the water. A 600-foot beach allows for easy access for swimmers. For fishermen, the lake provides a good stock of walleye, crappie, catfish, and bass.
In the cold winter months, designated areas allow for ice fishing. Be careful when participating, however.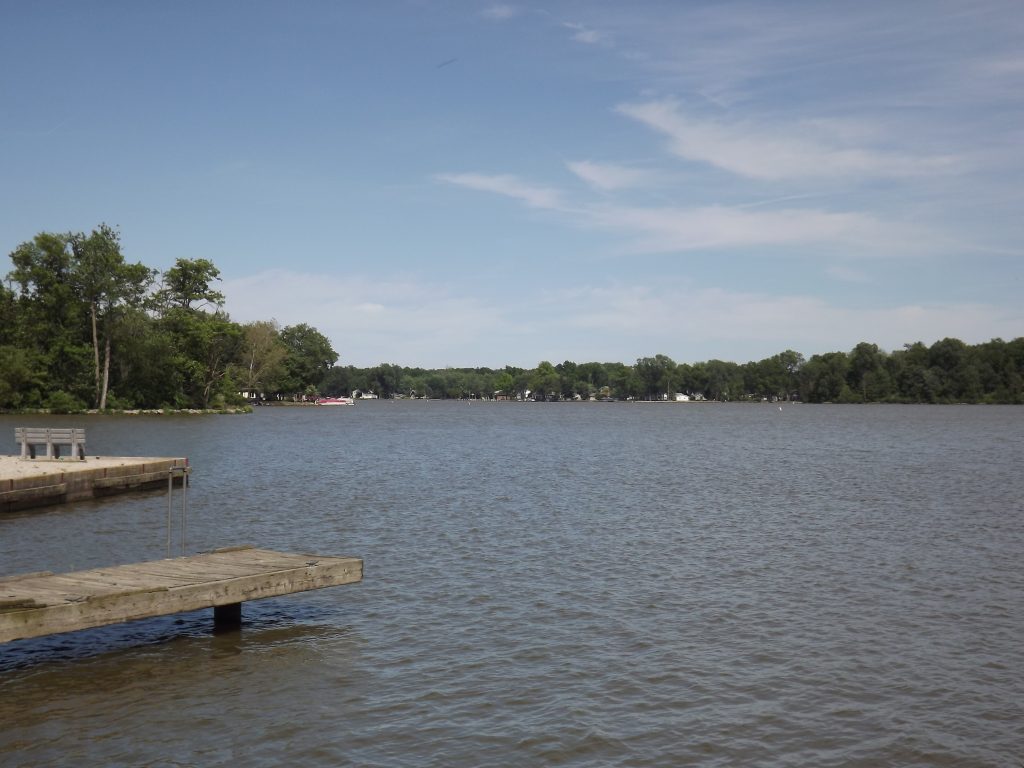 Lake Loramie State Park
Opportunities abound at Lake Loramie State Park. In addition, Grand Lake St. Mary's, Indian Lake, and Kiser Lake state parks are nearby. This offers the unique chance to visit four parks in a short period of time.
Have you gotten a chance to visit this park or those near it? Tell me about it in the comments below.
Ben's Visits: June 2019