Adams Lake State Park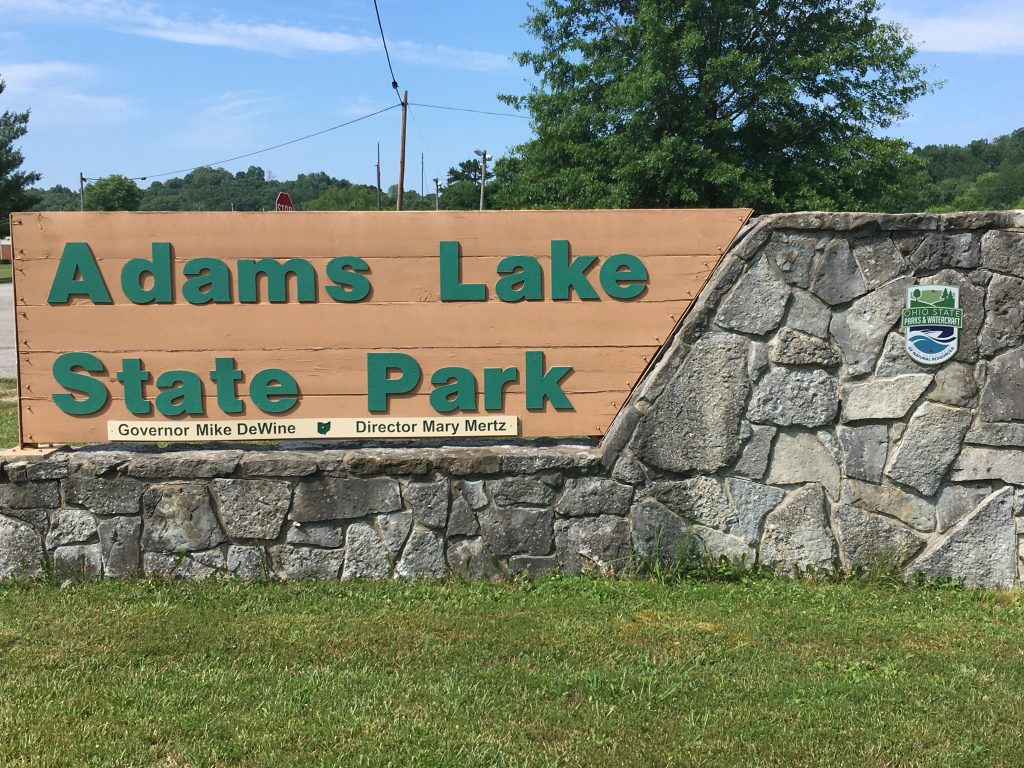 Adams Lake State Park makes for a picturesque setting for whatever you may have in mind outdoors. Located in southwest Ohio, the small park offers much given its size. The park sits inside Ohio's Bluegrass region, a small section of land near the Ohio River. The region offers a diverse area of flora and fauna for those that visit.
In addition, the area of Adams Lake offers a little bit of history. The area of the park was once the living and hunting grounds of prehistoric tribes. Multiple burial and effigy mounds dot the region, including Serpent Mound.
Land Activities
Only measuring about 95 acres, Adams Lake State Park is definitely on the smaller end of Ohio state parks in terms of size. However, it still offers a little bit of camping and hiking for those wishing to participate in land activities. In terms of camping, Adams Lake offers ten primitive, non-reservable campsites for campers who walk in.
For hiking, a fairly new blacktop path has been put in that encompasses the 47-acre lake. This path makes for a nice, easy hike around the lake to view the lake, wildlife, and large lilypads.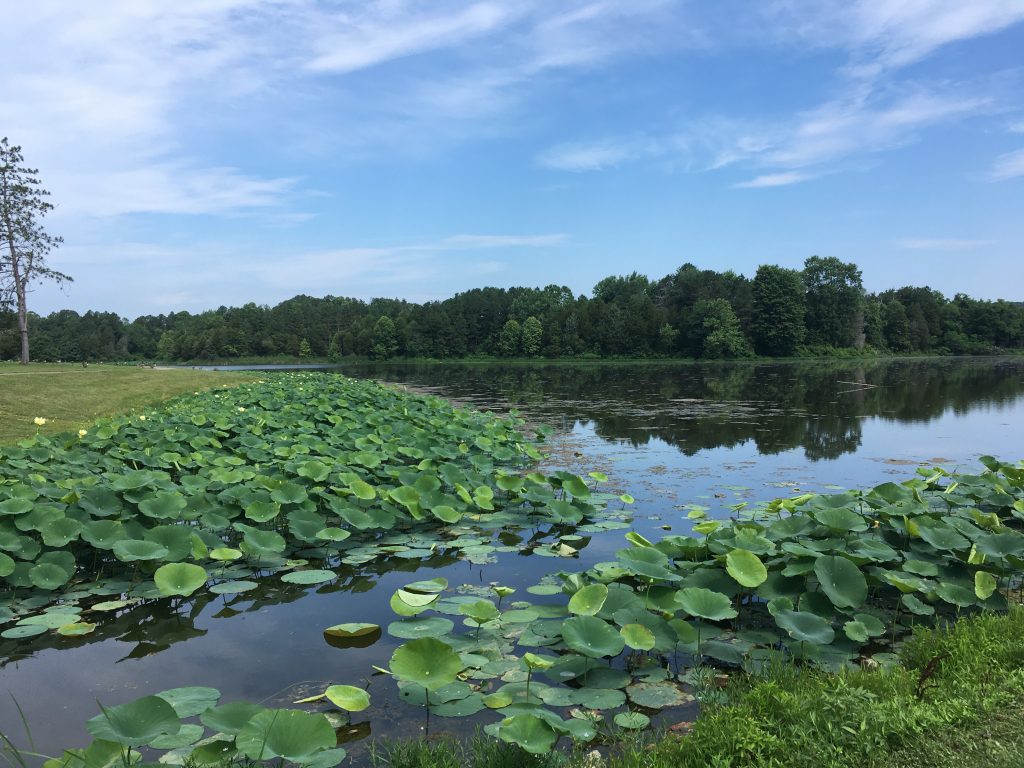 Water Activities
The village of West Union built Adams Lake to supply the village and its people with freshwater. When the village found a new water source, the Ohio Department of Natural Resources (ODNR) purchased Adams Lake and turned it into a state park.
The lake offers park-goers with boating, paddling, and fishing. Due to the size of the lake, only small, electric boats are allowed on the lake. Paddle boats, canoes, and kayaks maneuver over the water quite nicely. In terms of fishing, angles regularly catch bluegill, catfish, carp, and bass at the park.
Adams Lake State Park
Adams Lake offers much in the way of history, ecology, and nature. Given its size, visitors will still find plenty to enjoy at this park. Have you visited Adams Lake, or nearby parks like Rocky Fork, Paint Creek, or Shawnee? Tell me about your experiences in the comments below.
Ben's Visits: July 2020