Paint Creek State Park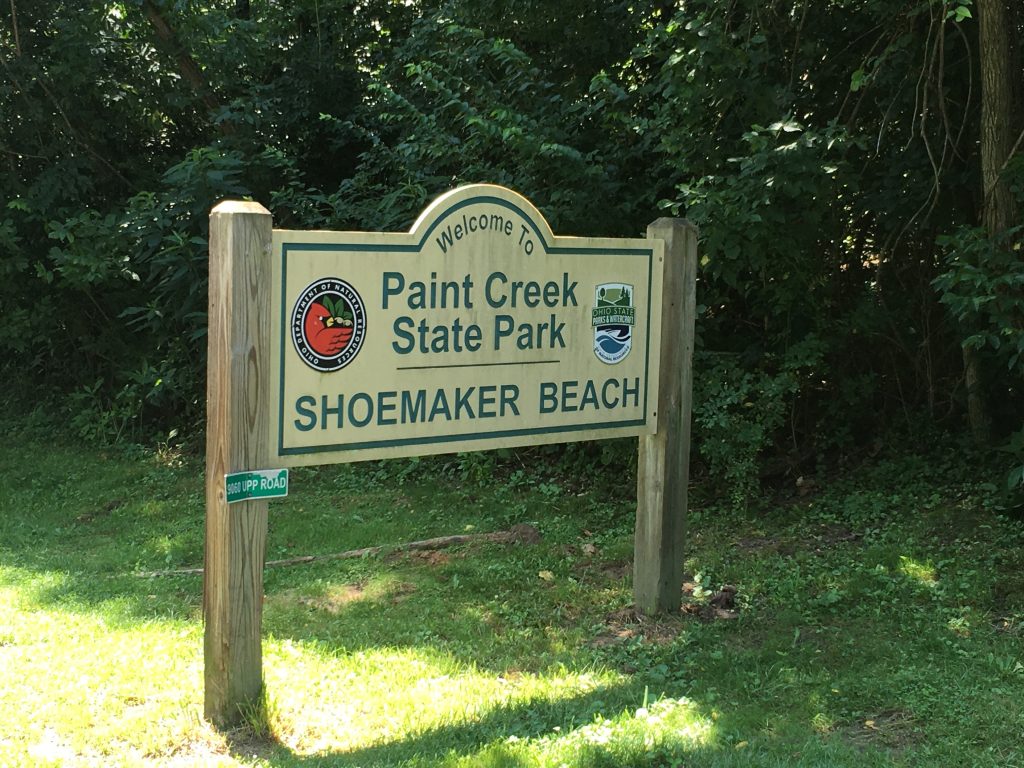 Paint Creek State Park near Bainbridge, like all lakes in Ohio, is an impounded man-made reservoir. Paint Creek rests at the start of the Appalachian Plateau, and a short drive will show areas to the east where glaciers left land untouched. To the west, areas were mostly flattened by the glaciers.
History and Nature of Paint Creek
History speaks loudly at Paint Creek. The area was home to Shawnee at the time of early American settlers, and prior to that, prehistoric tribes built earthworks in the region. Before the reservoir was created, several mills used local streams for power to process wool and work with wood. One mill (Crawford's Mill) still stands beneath the waters of Paint Creek Lake.
The valley is also home to wonderful wildlife and wildflower viewing. The Seven Caves area of Paint Creek State Park is worth visiting if you get the chance.
Land Activities
Paint Creek offers many of the same land activities as other state parks. A campground with electric sites and cabins is available for those wishing to stay the night. Also, a yurt is available with a reservation. In addition, a horseman's camp is open for those wishing to stay and use the bridle trail.
Roughly eight miles of hiking trails take hikers through the park. As mentioned, the park boasts some of the best wildflower viewing in the state, including the rare Sullivantia.
Water Activities
Paint Creek Lake is large enough and deep enough to offer unlimited horsepower to boats. Fishing and swimming is also available at Paint Creek. Plenty of alcoves in the water offer some privacy and good fishing for visitors.
Paint Creek State Park
Paint Creek offers many amenities to make your stay, however long it is, very enjoyable. It is also nearby several other state parks, including Rocky Fork, Pike Lake, and Shawnee.
Have you gotten a chance to visit Paint Creek? Tell me about it in the comments below.
Ben's Visits: July 2020