West Branch State Park
West Branch State Park is located in northeast Ohio. A sprawling 8,000 acres make up the Ohio state park, with roughly one-third of it being Kirwan Lake. Many wonderful land and water activities await parkgoers when they visit West Branch.
Land Activities at West Branch State Park
West Branch maintains many land activities. These options make for great getaways for those who enjoy the outdoors and want to experience nature.
       Trails
Many miles of trails greet those wishing to hike, bike, and ride horses. Part of Ohio's Buckeye Trail goes through West Branch, and, in all, roughly 14 miles of trails are available. Mountain biking trails in the park total about 12 miles. In addition, about twenty miles of bridle trails are available for guests who want to ride their horses.
       Disc Golf
One of the best land games available for guests at West Branch State Park is disc golf. The park hosts an 18-hole course near and along Kirwan Lake for this modern game. Each hole boasts a concrete tee. If you are up to the challenge of a disc golf course in the woods and near a lake, give it a shot at West Branch when you visit!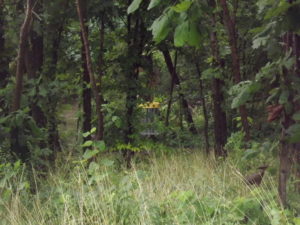 Hunting
Areas in the park are available for small game hunting. Waterfowl, deer, and small animals make up the vast majority of animals that hunters see. Be sure to check on regulations for hunting in the park, and make sure your license is current.
Water Activities at West Branch State Park
In addition to the land activities, West Branch gives options for those looking to spend time on the water. As mentioned, about one-third of the acreage of the park is Kirwan Lake. Many visitors enjoy activities using the lake when visiting West Branch.
       Boating
Boating is popular at West Branch State Park. The over 2,000-acre Kirwan Lake gives plenty of room for boat enthusiasts to get out on the water. Many coves and bay areas make for a wonderful location to spend a day on the lake.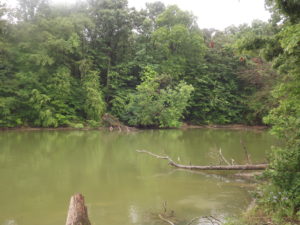 Swimming
A sand beach is available along the lake, giving access to those who wish to swim the chance to. Showers are available for use. As with anything, be sure to be careful when in the water. Proper care should be taken to fully enjoy the swimming experience.
West Branch State Park
Opportunities abound at West Branch. Be sure to plan ahead for your visit. Have you made your way to West Branch State Park? Tell me about it in the comments below.
Ben's Visits: July 2017