Park Passport to Ohio State Parks
The Ohio State Parks and Watercraft, a division of the Ohio Department of Natural Resources (ODNR), oversees the state parks and rules and regulations. In June 2020, the division released the Ohio State Parks Passport, the essential guide to the parks.
The passport includes each of Ohio's 75 state parks with great information about them. Each page in the passport is about a different park, with a color picture and paragraph about the park. The address and park office phone number is also listed.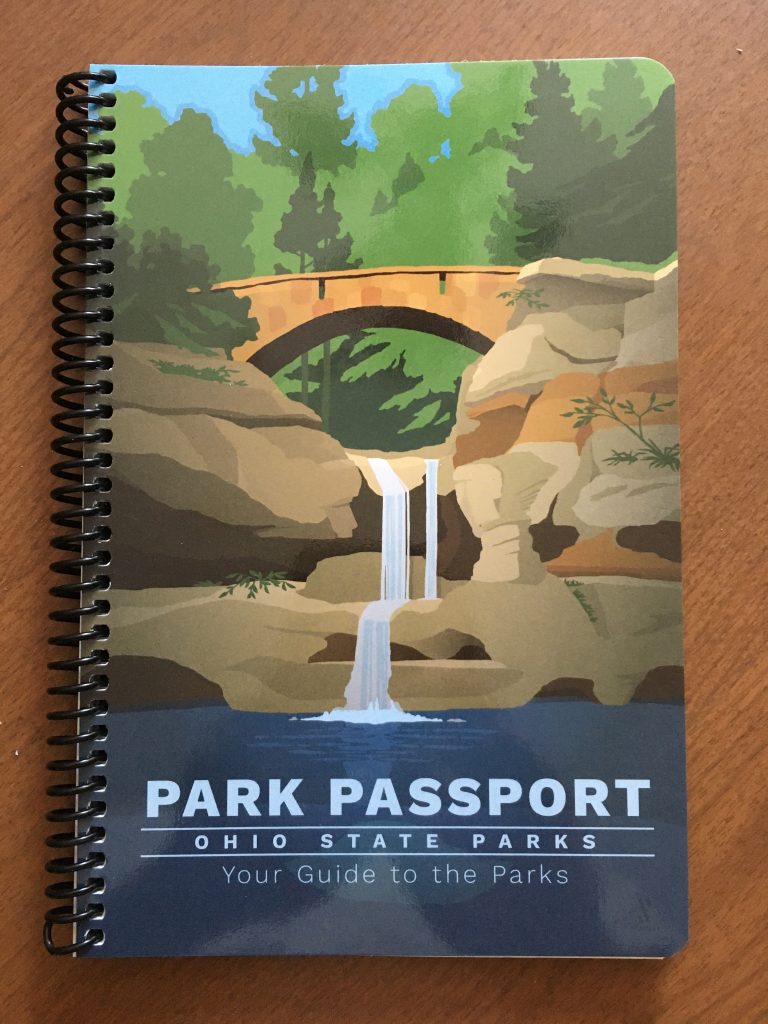 Governor Mike DeWine said, "Our state parks, all 75 of them, are truly wonderful, unique, and always free to enter. Throughout the Buckeye State, in every season, there are state parks waiting to be explored." The passport allows owners to learn important information about each park, including the history and fun facts about the park.
Stamp Program
In addition (and perhaps the most fun!), there is room on each page for a park visitor to record their visit, including the date(s) of the visit, notes on the park, and a place for the state park stamp. In the back of the passport, there is a specific sticker for each state park. You can put this on the state park page to commemorate your visit. State parks also have ink stamps available to put on the state park page in addition to the sticker. Use the contact information on each park to find where to get the stamp when you visit!
Summary
For those familiar with the Passport to the National Parks, the Ohio State Parks Passport is similar. In addition, it is fun to compare the two and the parks that they teach you about.
To get your hands on the Ohio State Parks Passport, you can visit one of the nine state parks with a lodge (Burr Oak, Deer Creek, Geneva, Hueston Woods, Maumee Bay, Mohican, Punderson, Salt Fork, Shawnee) or order online at www.reserveohio.com. The cost of the passport is $10 (there will be a shipping fee if ordering online).
The Ohio State Parks Passport makes visiting the parks that much more fun! Make sure to get one before you visit your next state park.