Tinkers Creek State Park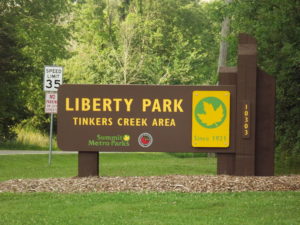 Tinkers Creek State Park encompasses a small area in northeast Ohio. A little over 350 acres of marshes and swamps greet visitors at Tinkers Creek. This puts it in the smallest fifteen of Ohio parks that are protected by the state. Just because it is small does not mean that it cannot make for a good visit, with plenty of nature to see, hear, and smell!
Update: Tinkers Creek is now taken care of by Summit Metro Parks. The sign out front says "Liberty Park, Tinkers Creek Area." I have listed it here as a state park since the ODNR website still has it (see here).
Tinkers Creek State Park Activities
Being such a small state park, Tinkers Creek only has a few activities for visitors. A small, spring-fed lake offers some fishing. Bass, bluegill, crappie, and other common fish to Ohio fill the pond. As always, get a valid fishing license to partake.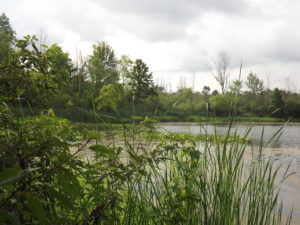 Four short hiking trails are available to those that wish to get close to the nature of Tinkers Creek. Each is from one-half mile to a mile and a half, and all of them are fairly easy to hike. Since Summit Metro Parks have taken over, several of the trails have been blocked off for visitors.
Picnicking is also a possibility at Tinkers Creek State Park. An area surrounded by trees is available for those wishing to have a meal at Tinkers Creek. In addition, a shelter house protects patrons from the elements if you wish to make a reservation.
Wildlife and Plants
The wetlands in Tinkers Creek State Park invite many types of animals and allow for growth of many plants. Geese, herons, and beavers can be viewed. Different types of trees and plants, including oak, cattails, and a variety of flowers add to the surroundings.
Tinkers Creek makes for a good place for a short stop if in the area. Short, easy hikes make it perfect to get a little exercise and get close to nature!
Ben's Visits: July 2017