Little Miami State Park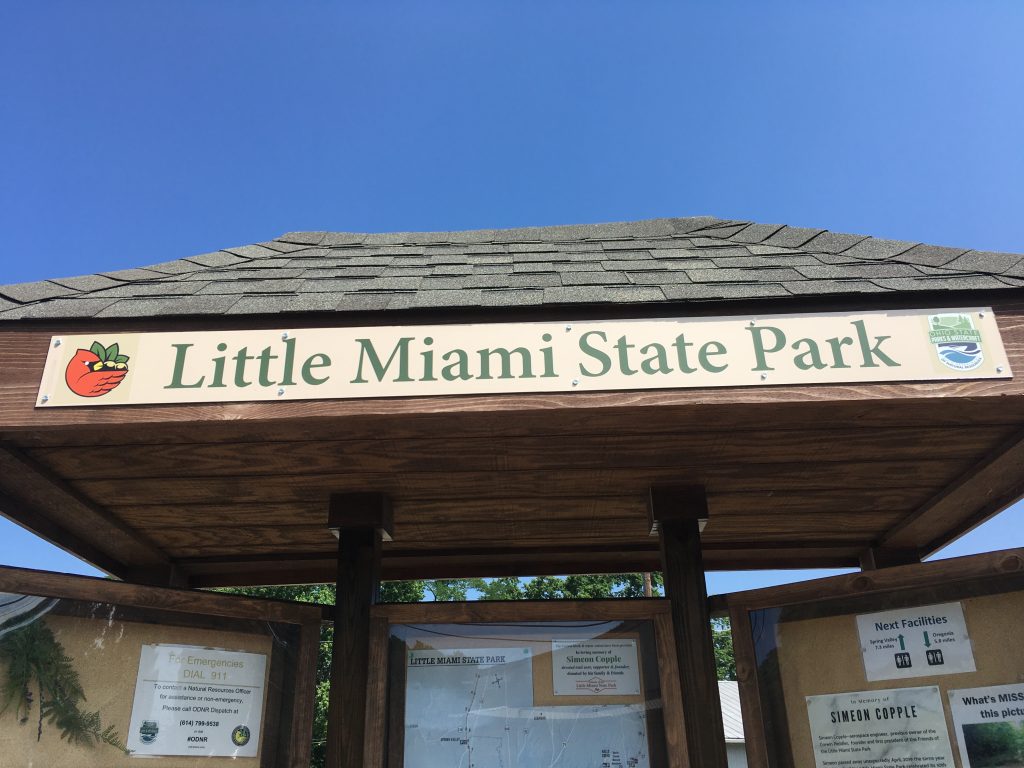 Little Miami State Park in southwest Ohio is unlike many other state parks in the Buckeye State. The park is a linear one that follows the Little Miami River, and it is wonderful for bikers. Paved trails cover the 50-mile long park.
Little Miami River
The Little Miami River itself flows a little over 100 miles southwest in southwest Ohio, with headwaters near South Charleston and meeting the Ohio River near Cincinnati. Dubbed a National Wild and Scenic River by the U.S. Department of the Interior, the Little Miami weaves through five counties. Dozens of species of fish, turtles, frogs, snakes, and birds call the Little Miami River home.
Little Miami State Park
As mentioned, the park itself is wonderful for biking. Bikers from all over southwest Ohio make their way to the Little Miami Scenic Trail and Little Miami State Park on a regular basis. The state park itself runs along with the scenic trail and even parts of the Buckeye Trail. In addition, there are numerous small towns along the route if you wish to get off your bike and enjoy a little break.
Along with biking, visitors to Little Miami can find their way to fishing spots off of the path. In many places, you can fish from the shore. Also, the land around the river is protected by several nature preserves, making it an ideal location to bird and wildlife watch.
The Friends of the Little Miami State Park works to maintain the 50-mile state park along the river. They host regular trash clean up days, and work to keep the path in working order for all.
To be sure, the Little Miami State Park is unlike any other state park in Ohio. Be sure to take your bike along when visiting. Have you gotten a chance to visit Little Miami? Tell me about it in the comments below.
Ben's Visits: July 2020