Alum Creek State Park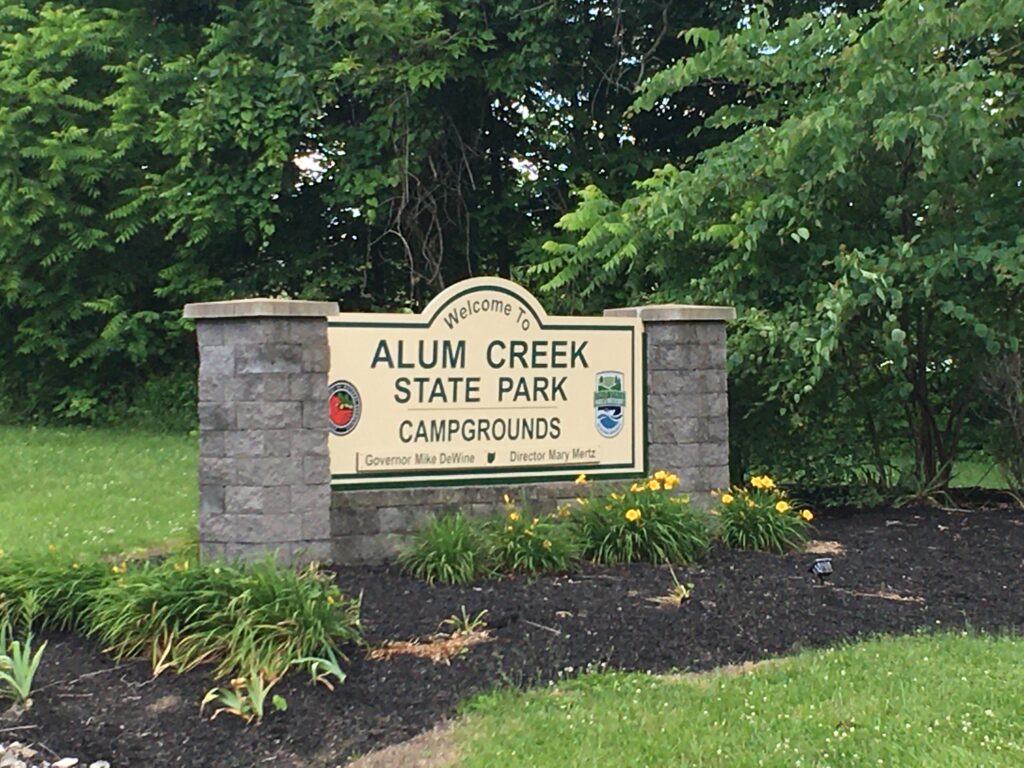 Alum Creek State Park near Columbus is a beautiful park in a convenient location. Its central location makes in an easy drive for most everyone in the Buckeye state. Plenty of outdoor offerings make Alum Creek a fun experience!
Land Activities
Alum Creek offers enough activities on land to keep you busy. If you enjoy visiting Ohio state parks to camp, hike, and ride horses, Alum Creek will be a place for you to visit!
Camping at Alum Creek is a great experience. Many of the campsites are very private, and most are within a short walking distance of the water. Over 300 sites, all offering electric and two dozen offering full hookups, allow campers to camp in comfort.
In addition, Alum Creek offers an equestrian camp and bridle trails for horse lovers. There are roughly thirty-eight miles worth of trails to enjoy.
A Storybook Trail is adjacent to the main beach and makes for an enjoyable short trek for families. Storybook Trails at Ohio state parks are short (typically 1/2 mile to 1 mile), easy hikes that incorporate a children's story about nature. Alum Creek's is about a half mile long through a prairie and wooded area with views of the water.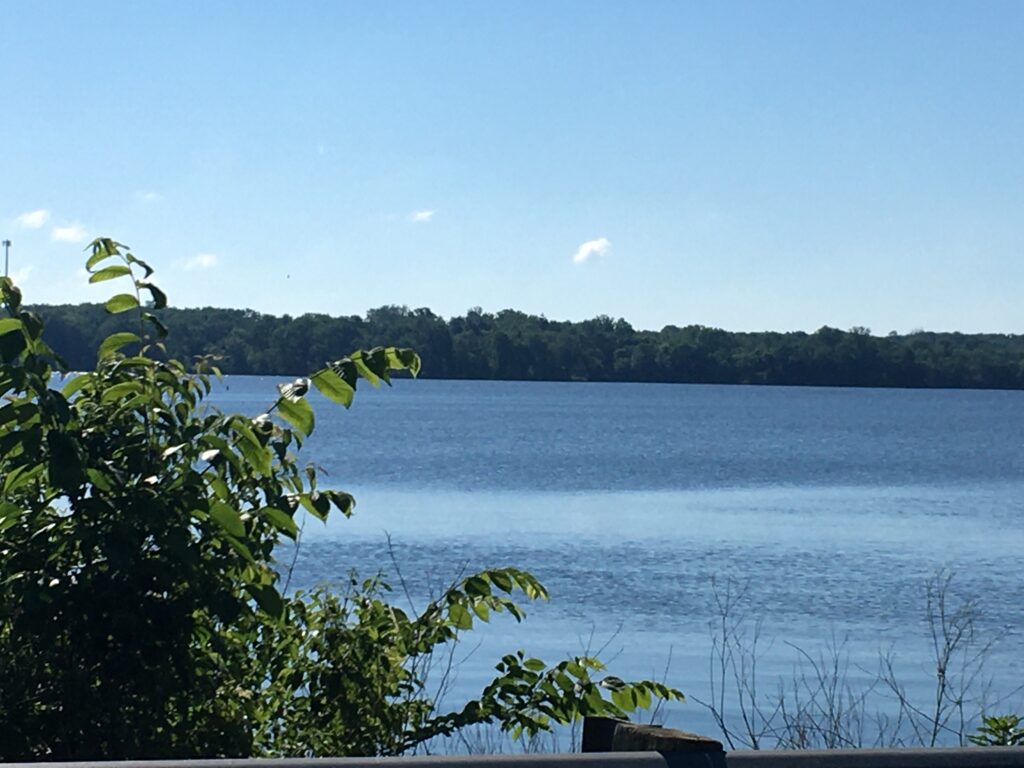 Water Activities
Alum Creek is well-known for its water activities. Boating, fishing, swimming, kayaking, and paddle boarding all make your stay at Alum Creek enjoyable. The Alum Creek Marina offers plenty of materials for rental if you want to spend some time on the water. Pontoon boats, fishing boats, jet skis, canoes, and kayaks all help to make up their fleet. It is a good idea to call ahead and make a reservation if you know what you'd like to borrow – many of these are rented out quickly during the summer.
For fishing, Alum Creek boasts quite the surplus of fish. Largemouth and smallmouth bass, catfish, crappie, muskie, and northern pike make up the variety of fish that you could catch in the lake. The lake is roughly 60 feet deep at its deepest point.
The main beach at Alum Creek State Park is the largest inland beach in the state. The sand and the water are very clean, so definitely spend some time here during your visit. There is also a camper's beach in the campground that is considerably smaller, but still very nice.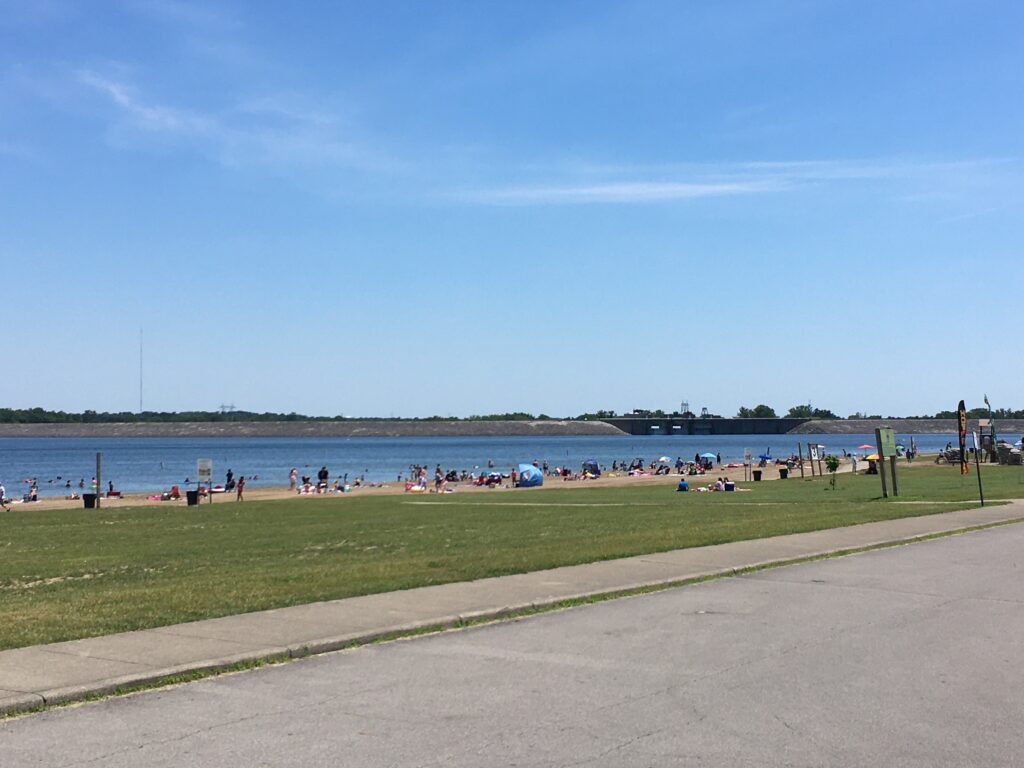 In addition, Alum Creek makes for a great location for sailboats! Each day I was there I saw 12-15 sailboats out on the water. Alum Creek truly offers much in terms of activities to do on the lake.
Alum Creek State Park
You really cannot go wrong with a visit to Alum Creek State Park. Its centralized location makes it a convenient drive for most people in the state, and it has plenty to offer. There are other nearby state parks like Mt. Gilead, Delaware, A.W. Marion, and Deer Creek. However, there are plenty of other attractions in the Columbus area including the Columbus Blue Jackets, Columbus Crew, the Ohio State University, Columbus Zoo, and the Columbus Museum of Art.
Have you gotten a chance to visit Alum Creek? Tell us about your visit in the comments below.
Ben's Visits: June 2021