Caesar Creek State Park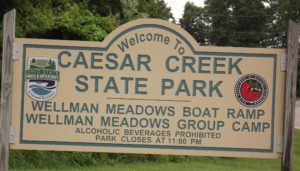 Located in southwest Ohio, Caesar Creek State Park welcomes visitors to its over 3,700 acres of the great outdoors. Many land and water activities are available for people to take part in.
The Army Corps of Engineers created the spillway in 1978 to help with flood control along the Little Miami River. Since then, people of all ages have gotten to enjoy the lake, beach, trails, and fossil-hunting Caesar Creek has to offer.
Land Activities
Caesar Creek State Park boasts ample land activities, including hiking, horseback riding, mountain biking, archery, hunting, and camping. Over sixty miles of trails are available to hike. In addition, roughly half of those trails serve as bridle trails for horseback riding (though they can still be used for hiking). Two of the trails, totaling about fifteen miles, are mountain bike trails, but they can also be used for hiking.
An archery range sets targets at ten yard intervals up to forty yards for visitors to use. If you plan to use it, you must bring your own equipment.
Much of the state park can be used for hunting during season, and there is also an adjacent 1,500 acre wildlife area that can be used for hunting. Be sure to abide by all hunting and trapping regulations and the hunting calendar.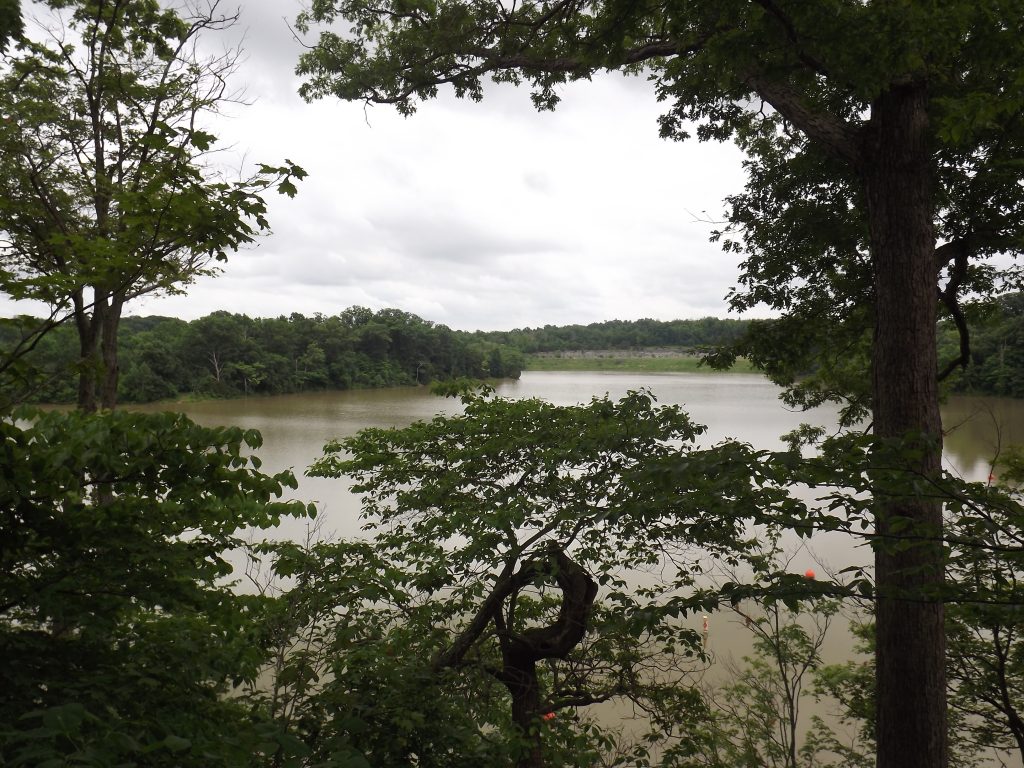 One of the more unique experiences people can take part in at Caesar Creek is fossil-hunting. When the Army Corps of Engineers created the lake, they exposed acres of fossils. If you are interested in this, be sure to stop at the visitor center prior to hunting to pick up a permit. The rangers will go over some guidelines for your experience.
Water Activities
Swimming, boating, and fishing greet visitors that hope to take part in activities on the water. A public beach allows patrons access to the swimming area. A separate swimming area is available to campers at the campground, as well.
Much of Caesar Creek State Park's 3,700 acres is Caesar Creek Lake. Boating is the biggest attraction at the park, and there are unlimited horsepower areas on the lake. Enjoy skiing, tubing, and fishing off of your boat!
To find out more about the park when you arrive, be sure to check out the Visitor Center for the park. It is a great place to pick up maps, learn more about the park, and talk to a ranger about any questions you may have.
Caesar Creek
Have you had the chance to visit Caesar Creek State Park? Tell me about your experience in the comments below.
Ben's Visits: June 2019